Our Area Coverage
Public Transit Services provides reliable and affordable transportation for all within the Service Area of Palo Pinto and Parker Counties. Additionally, services are provided from Palo Pinto and Parker Counties into the neighboring counties as applicable to service needs. Service is provided on a first call – first serve basis therefore advance notice is required. Call PTS for more details.
Palo Pinto County and Parker County, TX.
Please use the map to verify you reside inside our coverage area.
Trips must originate from within the coverage area.
In addition to providing transportation to the general public, we strive to help families who are faced with extreme poverty and crisis, while encouraging them to turn poverty in to opportunity, and attain a higher, healthier, quality of life.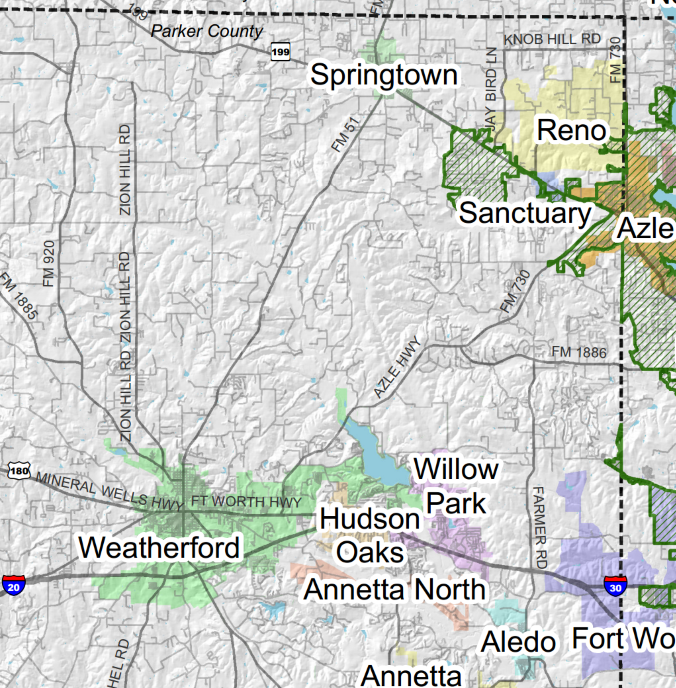 Urbanized Service
The Dallas-Fort Worth-Arlington (DFWA) urbanized area is the closest urbanized area to PTS. In fact, the DFWA urbanized area encompasses portions Parker County on the eastern side which includes the city of Azle; with Azle, Tx located in both Parker and Tarrant County.
The population of the rural PTS service in 2000 was 117,544 and grew to 154,082 in 2010 with a 31.8 percent growth. Public Transit Services receives transit funding through the North Central Texas Council of Governments urbanized Section 5307 grant program to provide transportation services to those within the urbanized area.